We value
priceworth, comfort & privacy
Have you ever heard of ApartDirect before? ApartDirect offers fully furnished hotel apartments, currently in Stockholm and Linköping. ApartDirect is a family-owned apartment rental company that has been up and running since 2012. Our company grew out of the growing demand of business and leisure travelers to find alternative accommodation to hotels.
In what way does apartment hotels differ from hotels? Let's just say the apartments feels just like home. The company values privacy, comfort and cost efficiency. With ApartDirect you live similarly to home, with your own kitchen, bedding, towels and often other amenities such as washing machine. The concept of using key codes for flexible and easier check-in procedure is standing out on the current market. With ApartDirect serviced apartments, you can stay for both short- and long term.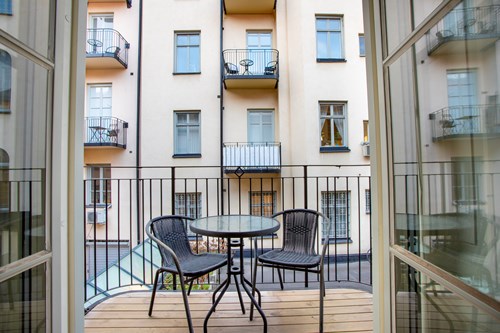 ApartDirect has hotel apartments in seven different locations in Stockholm.
Our ambition is to offer you the best service, and therefore we have a 24h support, always ready to answer questions whether you need to know the best public transport route or simply wondering which restaurant to check out.
We would love to welcome you to our apartment hotels in Stockholm & Linköping!