Vimmerby newspaper
published an article
Vimmerby Newspaper has written an article on ApartDirect Linköping. You can read the whole article on their webpage. Please note that the article is in Swedish.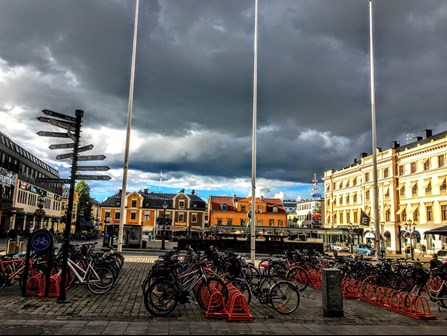 ApartDirect's own image. View over ApartDirect Linköping city area.
- Hotel apartments has become a popular choice to stay. It is fun to stay in a regular hotel, but you get tired of it. In a hotel apartment you have a kitchen, washing machine and you can manage yourself. It is like a home away from home, says hotel manager Max Hebbe.