Hotel apartments
In what way are they different?
ApartDirect is not a regular hotel. It is simply different.
The company started in 2012 from the growing demand among leisure- and business travelers to find alternative accommodation to hotels.
Who might stay at ApartDirect hotel apartments? It all depends on why you're looking for accommodation. At ApartDirect, you choose how long you would like to stay. A month, three nights, a week?
Business travellers in need of temporary and yet long-term stay, families that needs a living while renovating their house, or simply the tourist visiting the city for a short and luxurious shopping weekend are all guests that may find ApartDirect comfortable, secure and convenient.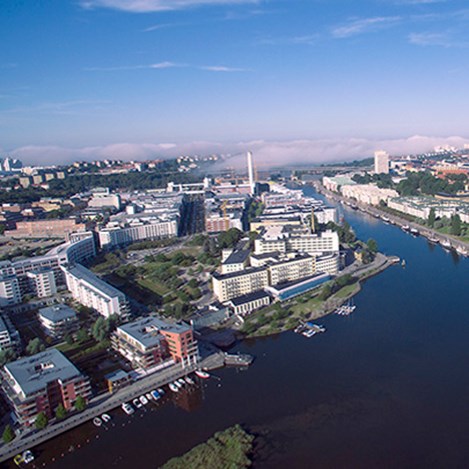 A beautiful view over Stockholm living districts, canals and harbors.
How is it different? The company focuses on being equal to hotel standard, and yet stay cost-effective. With access to washing machine, kitchen, TV, free wi-fi and other comfortable amenities you will feel like home. The stay includes bedsheets and towels, just like a hotel stay. The rooms are more spacious than the regular hotel room and they always come with a kitchen. What might be missing but enables a lower pricetag, is the absence of included breakfast and daily cleaning. The latter which can easily be added to an extra fee by contacting the customer support.